Normally travel for work is a less than enjoyable experience but this week I've been to Trento*, and it was very pleasant. Sadly I only had my mobile phone to take photos.
Trento is in the north of Italy, the bit that is positively Germanic. The second language appears to be German and the cuisine is more alpine than pizza. It's a small town with a substantial university. It sits  in a broad, bottomed steep-sided valley an hour on the train from Verona on the line that heads up to Bolzano, the Brenner Pass and Austria. I'd not heard of Trento before, I'd heard of the Council of Trent (which refers to the Ecumenical Council of the Roman Catholic Church which was held in Trent between 1545 and 1563).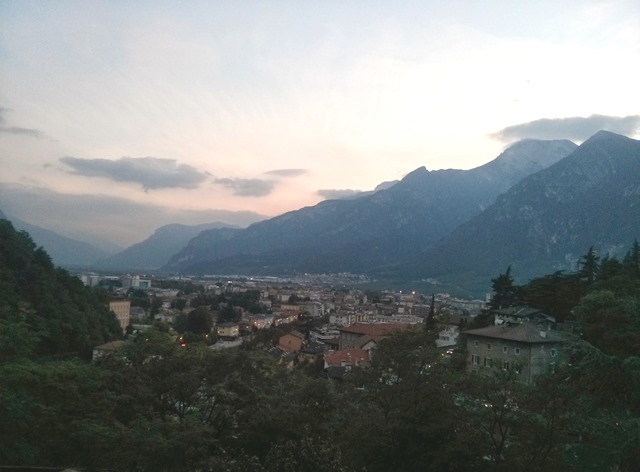 A short walk from the railway station and you are in the heart of the old city, narrow streets with marble pavements faced with buildings which in large part seem to date from the 16th century. The majority of the shops, restaurants and bars embedded in the lower floors are rather swish and classy looking.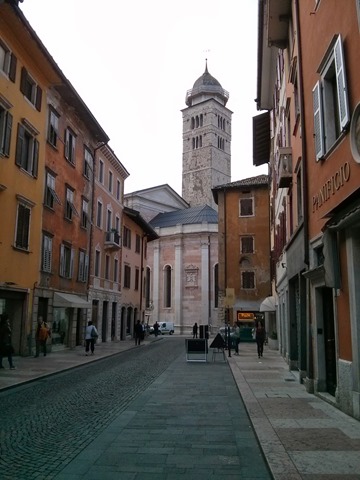 The heart of the old town is the Piazza del Duomo, featuring the city's cathedral, the fountain of Neptune and other fine buildings.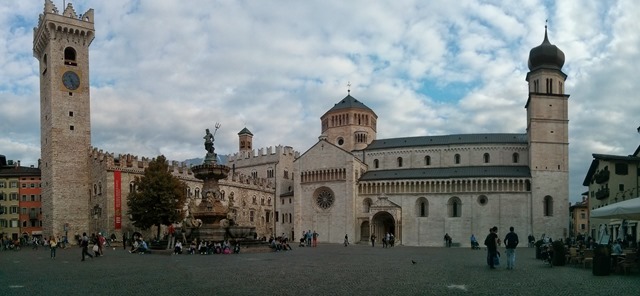 The cathedral seems to date to some time around the start of the 13th century. It's been well conserved and the square itself is largely in character. The most similar British cities I know in terms of old architecture are probably Wells and Canterbury most other British cities either never had substantial buildings of such age, or they were replaced at some point since.
The fontana del nettune is quite blingy: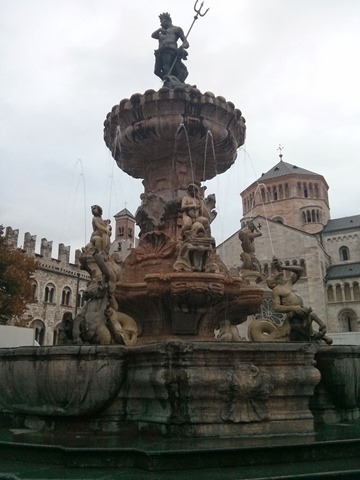 Next door to my hotel, Chiesa di Santa Maria Maggiore: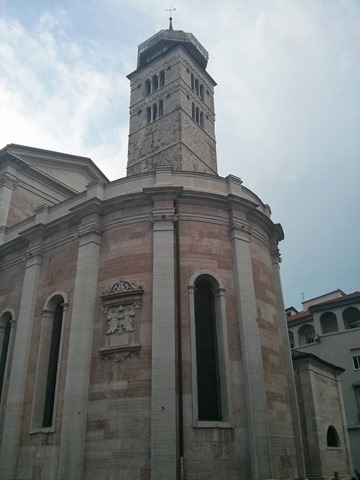 Alongside the ecclesiastical buildings are some fine townhouses. Romeo and Juliet was set in Verona, an hour down the railway line – I wonder if this is how the balcony Juliet stood in looked: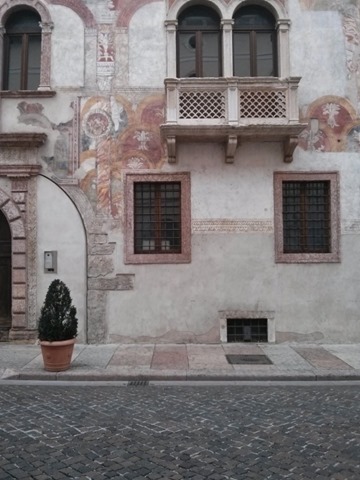 This is the Palazzo Quetta Alberti-Colico. There's also the rather nice Palazzo Geremia (pdf)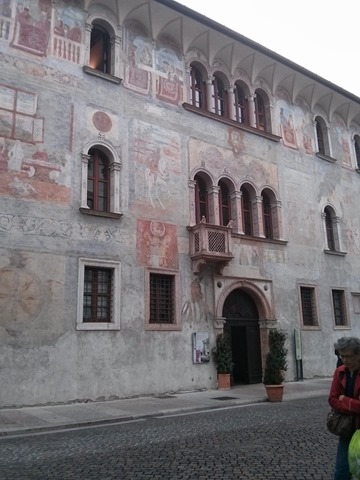 On the edge of town, close to the bridge over the river, the Torre Vanga, erected originally in 1210, is palimpsest of masonry and brick.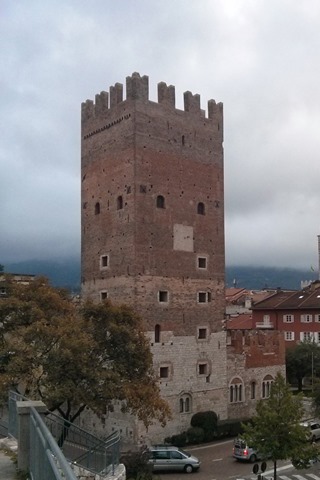 And as well as that there are some impressive entrances:
Definitely worth a day trip if you are in the area, and great if you have business as the university!
*Unsurprisingly the Italian wikipedia entry is much more extensive.